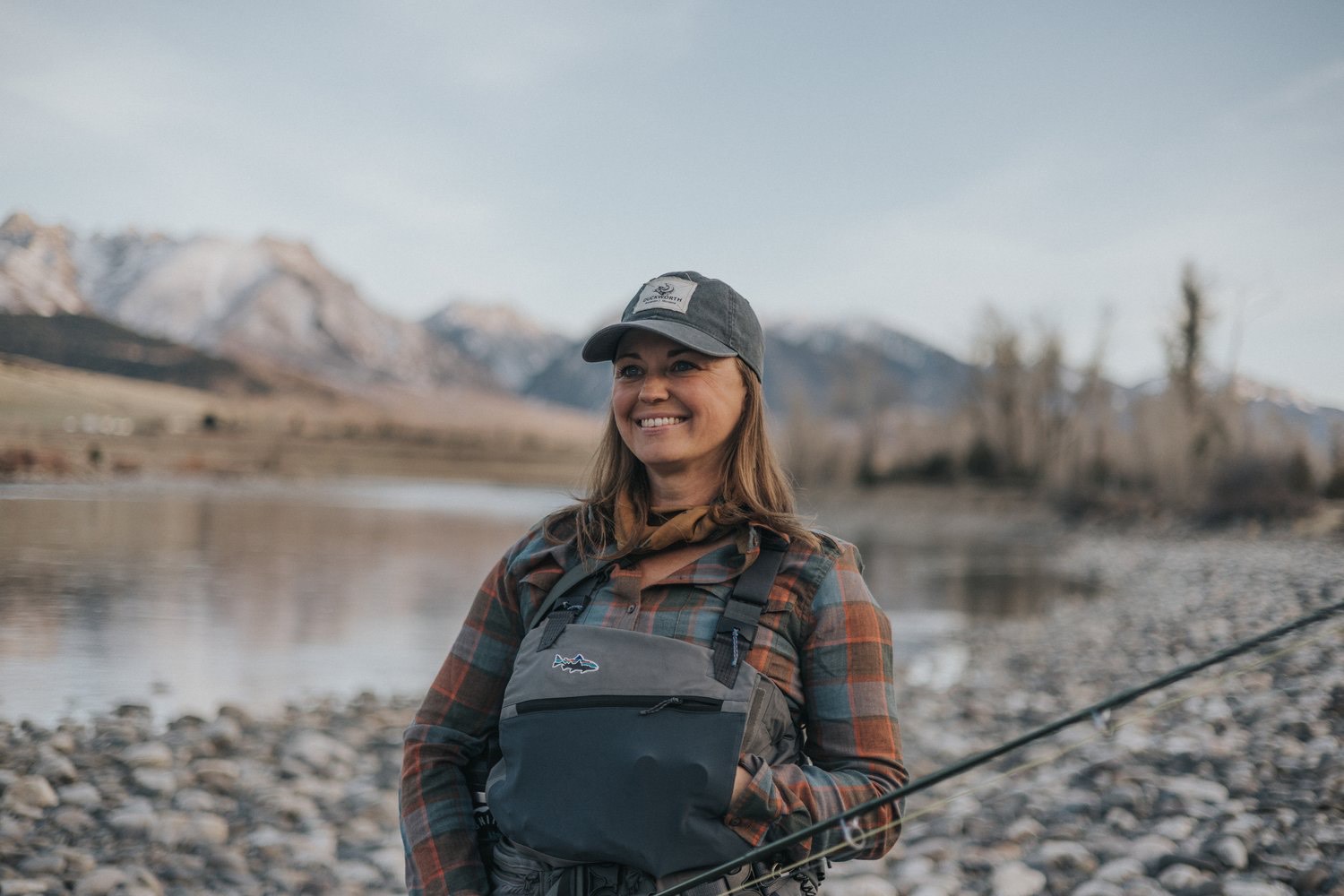 Live Interactive Event: Lindsay Kocka on the Biomechanics of Fly Casting
Join us for this in-depth dissection of the biomechanics of fly casting, with an emphasis on upper body mobility, durability, and longevity. Over the course of our 60 minute experiential practice Lindsay will focus predominantly on shoulder, spine, and wrist range of motion while leaving you with an arsenal of simple techniques derived from the Functional Range Conditioning method to incorporate into your regular joint health routine. Presented in the format of a movement and mobility practice, you're welcome and encouraged to follow along while Lindsay demo's various methods.
Notes on Accessibility: Our entire presentation will be verbally cued. Physical positioning will orient between movements executed while seated and in a quadruped position on the floor. 75% of our presentation will be accessible while seated in a chair.
Equipment Recommendations: A tennis ball (or similarly shaped ball that you can grip in your hand), a wading belt (ideally one with some elasticity) or a similarly shaped belt or resistance band that you can wrap across your torso.
Your Teacher:
Lindsay Kocka stepped into the fly angling industry while carving out a unique path in 2019, adjoining her passion for the sport alongside her expertise in the field of movement, mobility, and mindfulness education and coaching. A health and wellness professional first and fly fishing instructor second, Lindsay's thrilled to create and share resources that sit within the intersection of our mind-body experiences in the outdoor space. Offering programming that spans the range of her work as a Functional Range Conditioning mobility specialist to a restorative yoga and meditation teacher, she's enjoyed the opportunity to teach amongst various communities such as Casting for Recovery, FFI, SheJumps, and The School of Trout. She aims to utilize her approach as a means with which to break down barriers to entry, normalize the narrative surrounding our physical and mental experiences, and help to shape mindful outdoors people who're invested in protecting our ecosystems. Born and raised in the midwest while learning how to fly fish on the technical trout streams of the driftless region, Lindsay currently calls the mountain west of Montana home.
Bring your questions and ask them live! Can't make it? Feel free to submit them to us in advance at [email protected]. This session will be recorded and shared privately in the member's dashboard for future viewing. Simply enter your name in the search bar to be brought directly to your question. See you soon!