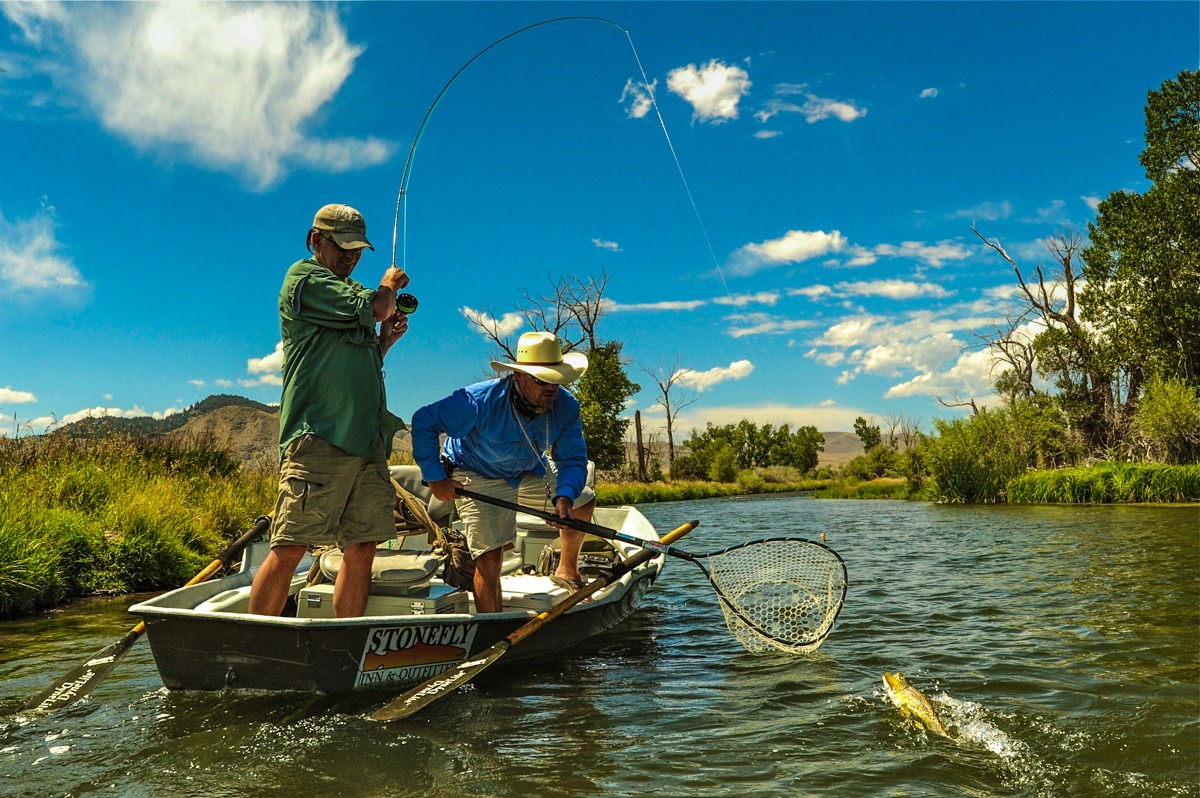 Member's Fishing Trip: Montana (Two Options)
Hi everyone!
I'm going to be filming Kelly's Streamer Fishing Masterclass, so we've opened up some dates for members after filming. I'll be spending a few days at Kelly's on the Madison, and then heading over to Rooster's Stonefly Inn (which is an hour's drive away) for several more days. You're more than welcome to meet me for one or both parts of the trip!  Details below:
Rooster's Stonefly Outfitters:
A great opportunity to fish famed Blue Ribbon waters!  In addition to the Madison, Rooster operates on the Big Hole, Beaverhead and Jefferson. Arrive the afternoon of July 29, fish the 30 & 31, depart after breakfast on August 1.
Cabins are $425/night (includes 2 people), guided fishing is $750/day (2 anglers). For 3 nights with 2 days guided fishing, all breakfasts and lunches, it comes to $1390 per person plus tax, based on double occupancy.
Kelly's Slide Inn :
This is the first time I've offered a "DIY style" trip, where meals and transport aren't included. Members will need to get themselves to the lodge 
https://www.slideinn.com
 and either travel with me for dinner (I'll have a rental car), or make their own meal arrangements. I know some people like to stay on the water longer than others, so this is all very casual/angler specific.
Arrival dates are the evening of July 25th, fish the 26th, 27th, 28th, departing on the 29th. We only have 9 spaces booked, so to grab one you'll need to call the lodge at 1-406-682-4804 to let them know you're part of our group. Assuming double occupancy, it's $500 USD a day per person (for the guide trip, lunch and accommodation), plus $125 for the first night stay. It should come to around $1625 USD.
*If you'd like to bring a friend, please note that they will need to become a member before we can reserve a space for them.