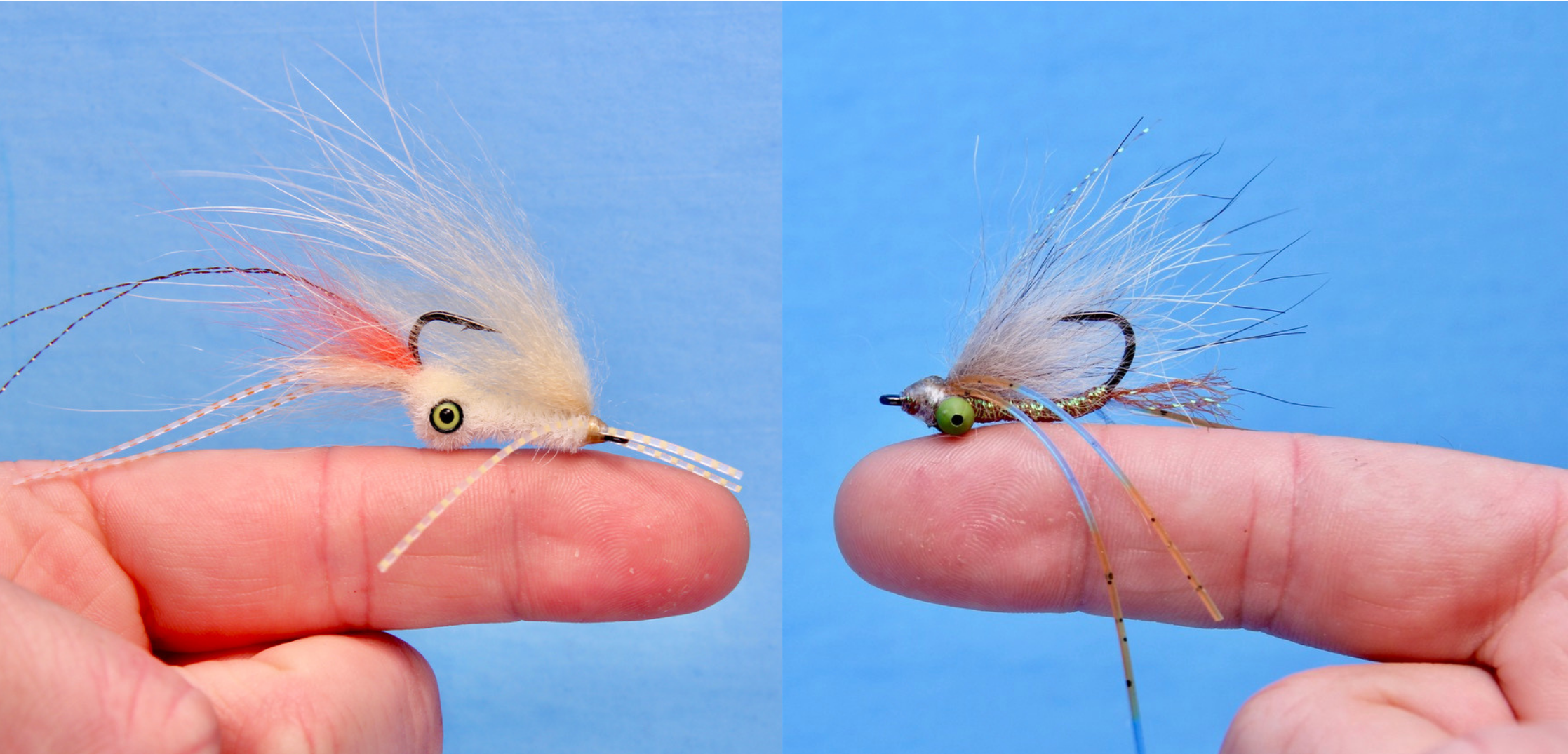 Member's Tying Night: Guest Instructor Drew Chicone
We organise monthly tying nights with some of the best fly tiers in the business. Open to all Anchored Outdoors members. Not a member? Sign up to become a member here!
September Guest Instructor: Drew Chicone
Flies Being Tied: The Spawning Squimp and Chicone's Brass Knuckles
Drew Chicone is an author, fly designer, photographer, lecturer, and material inventor. His passion for teaching the art of fly tying has inspired numerous how-to articles, books, and detailed instructional guides. He has lived and breathed the sport since he was tall enough to sit at the vise, and his fly creations are well known and in high demand among saltwater anglers and guides across the globe.
You Will Need:
Hook: Gamakatsu L11S-3H, size 4 or Similar Saltwater Hook
Thread: Danville Flatwaxed Flymaster Plus, Beige
Egg Sac: Finn Raccoon, Shrimp Pink 
Eyes: Pseudo Eyes, Small (5/32) Yellow / Black
Body: Hareline Ultra Chenille, Medium, Cream or Tan
Legs: Chicone's Crusher Legs, Regular Cut, Orange / Clear & Sand / Clear
Wing: Finn Raccoon, Cream 
Antenna: Krystal Flash, Black
Mouth Parts: Magnum Rabbit Zonker Strip, Ginger
Adhesive: Solrarez Thin Hard Formula
________________________________
Hook: Gamakatsu L11S-3H, size 4 
Thread: Danville .006 Monofilament
Tail: Root Beer, Hareline Flat Diamond Braid
Wing: Coyote Body Fur
Body: Root Beer, Hareline Flat Diamond Braid
Flash: Bonefish Tan, Krystal Flash
Eyes: 4mm Chicone's Stealth Chain, Olive Grass
Legs: Hareline's Fly Enhancer Legs, Lt. Blue/Pumpkin
Adhesive: Solrarez Thin Hard Formula
Here are the shops that are up to date and (will be) ready to ship to you:
USA – Schultz Outfitters:
Greg Senyo at [email protected]
USA – Royal Treatment Fly Shop:
Joel at +1 503-850-4397 or [email protected]
Canada – Michael and Young Fly Shop:
Catherine or Tim at +1 604-639-2278 or [email protected]
Australia – Troutlore
Rob at 0418 304 414 or [email protected]