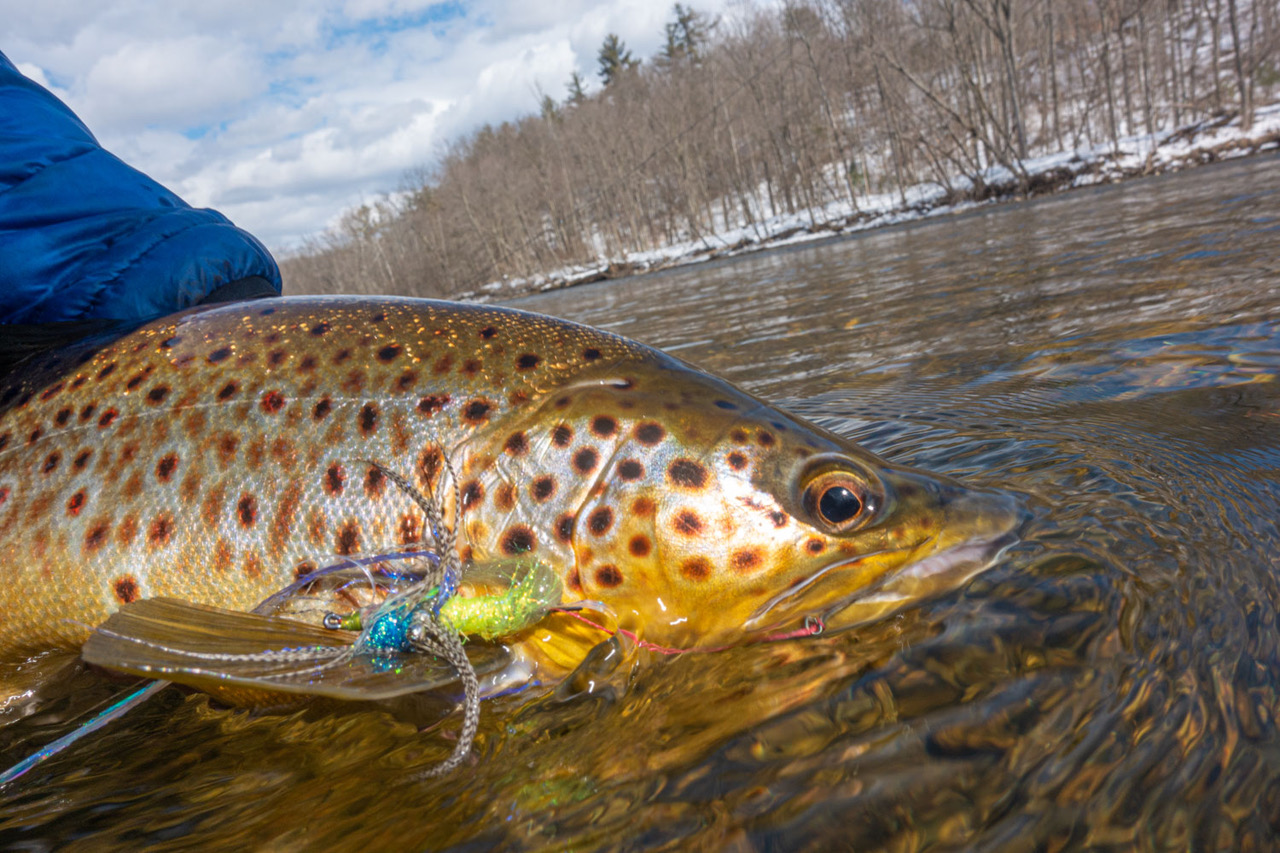 Member's Tying Night: Guest Instructor Kevin Feenstra
We organise monthly tying nights with some of the best fly tiers in the business. Open to all Anchored Outdoors members. Not a member? Sign up to become a member here!
July Guest Instructor: Kevin Feenstra of Feenstra Guide Service
Fly Being Tied: Codebreaker
You Will Need:
Shank:  40-55 mm shank, longer is better; also long, up-eye salmon hook if you want to fish unweighted
Loop:  Braid or wire of your choice (Kevin uses 60lb braid)
Trailing Hook:  Kevin typically uses use a Daiichi 2450 size 4 hook for steelhead, and a 2450 in size 6 for trout.
Tail:  Gray olive or Camel Hareline extra select craft fur.
Tail Flash:  Saltwater flashabou mirage (1633) or Pearl easter basket mylar (basically the widest pearl flash).   If you have it, the easter basket filling is a strange material that works awesome.
Body:  Fluorescent Yellow Ice Dub
Flash 2:  Hareline Ripple Ice Fiber Blue UV or Gray UV Krystal Flash
Eyes:  Medium to Large Bead Chain
Hackle:  Two of the largest white and black duck flank feathers you can find
Head/thorax dubbing:  UV Cinnamon Ice Dub, Peacock Ice Dub, or Blue Ice Dub.
Overflash:  Clear Flashabou, ice blue flashabou 6904, yellow lateral scale (1760), or pearl flashabou.  You can combine any of these colors successfully. 
Here are the shops that are up to date and (will be) ready to ship to you:
USA – Schultz Outfitters:
Greg Senyo at [email protected]
USA – Royal Treatment Fly Shop:
Joel at +1 503-850-4397 or [email protected]
Canada – Michael and Young Fly Shop:
Catherine or Tim at +1 604-639-2278 or [email protected]
Australia – Troutlore
Rob at 0418 304 414 or [email protected]