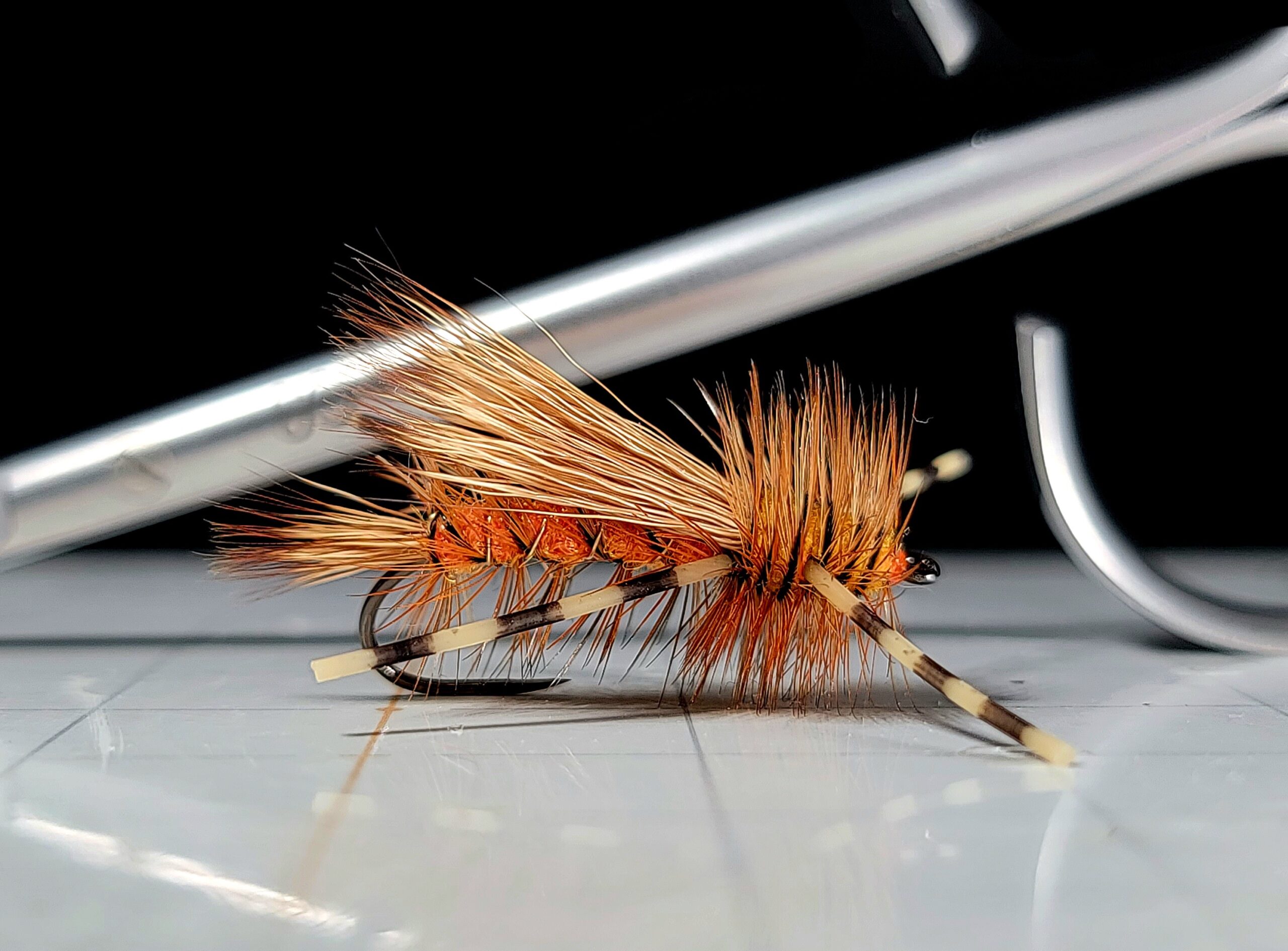 Member's Tying Night: Guest Instructor Howie Fischer
We organise monthly tying nights with some of the best fly tiers in the business. Open to all Anchored Outdoors members.
April Guest Instructor: Howie Fischer
Fly Being Tied: Stimulator
You Will Need:
Hook: Firehole 718, Ahrex 531, or extended Dry Fly Hook of choice.
Thread: UTC 140 Denier to match.
Ribbing: UTC Ultra Wire Brassie to match.
Tail and Wing: @naturesspiritflytying3390 Premium Yearling Elk or Select Cow Elk
Dubbing: Superfine/Dry Fly Dubbing of choice or floss.
Dry Fly Hackle: Dry Fly Hackle.Additional materials if desired:
Rubber Legs
Krystal Flash for the under wing
Hot Spot material for visibility like parapost or yarn.
Here are the shops that will be able to ship to you:
USA – Schultz Outfitters:
Greg Senyo at [email protected]
USA – Royal Treatment Fly Shop:
Joel at +1 503-850-4397 or [email protected]
Canada – Michael and Young Fly Shop:
Catherine or Tim at +1 604-639-2278 or [email protected]
Australia – Troutlore
Rob at 0418 304 414 or [email protected]