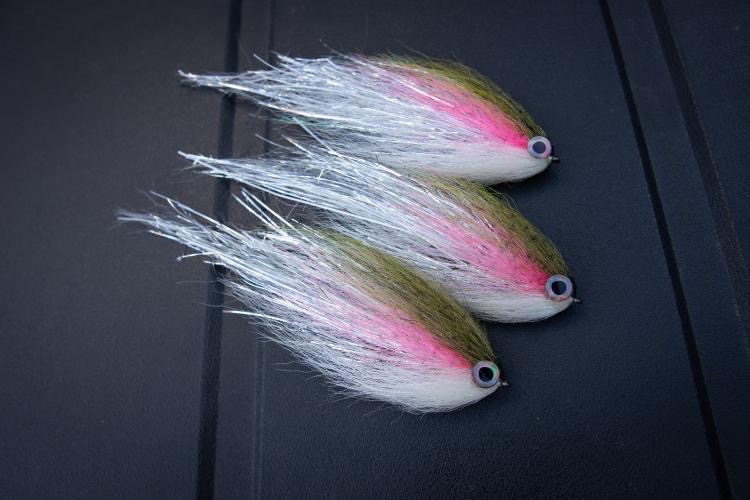 Member's Tying Night: Guest Instructor Paul Monaghan
We organise monthly tying nights with some of the best fly tiers in the business. Open to all Anchored Outdoors members.
March Guest Instructor: Paul Monaghan
Fly Being Tied: Flashy Hollow
You Will Need:
Hook: Ahrex TP610 4/0 or something similar
Thread: white GSP 100D
Wax for thread (gives grip)
Glues: Liquid Fusion, Evostik Serious Glue, Gorilla Clear
For Rainbow Trout colours, materials are:
Bucktail in white, lime or chartreuse and light olive
Any medium flash. As we're tying an 8″ fly I like Hedron Flashabou Magnum in white, or silver if you can get white
Hedron Flashabou in standard white.
Hedron Polar Flash in a silver. SF Blend in white will do the job.
For the flank anything pink. This can be SF Blend or Hedron Strung Fuzzy Fibre, for example.
The head is Nayat in olive (which Paul darkens with black). The underside is white. If you can't get nayat, then a predator type dubbing will do.
Eyes are your choice. Paul prefers flat 2D eyes in 8 or 9mm on this size.
Here are the shops that will be able to ship to you:
USA – Schultz Outfitters:
Greg Senyo at [email protected]
USA – Royal Treatment Fly Shop:
Joel at +1 503-850-4397 or [email protected]
Canada – Michael and Young Fly Shop:
Catherine or Tim at +1 604-639-2278 or [email protected]
Australia – Troutlore
Rob at 0418 304 414 or [email protected]