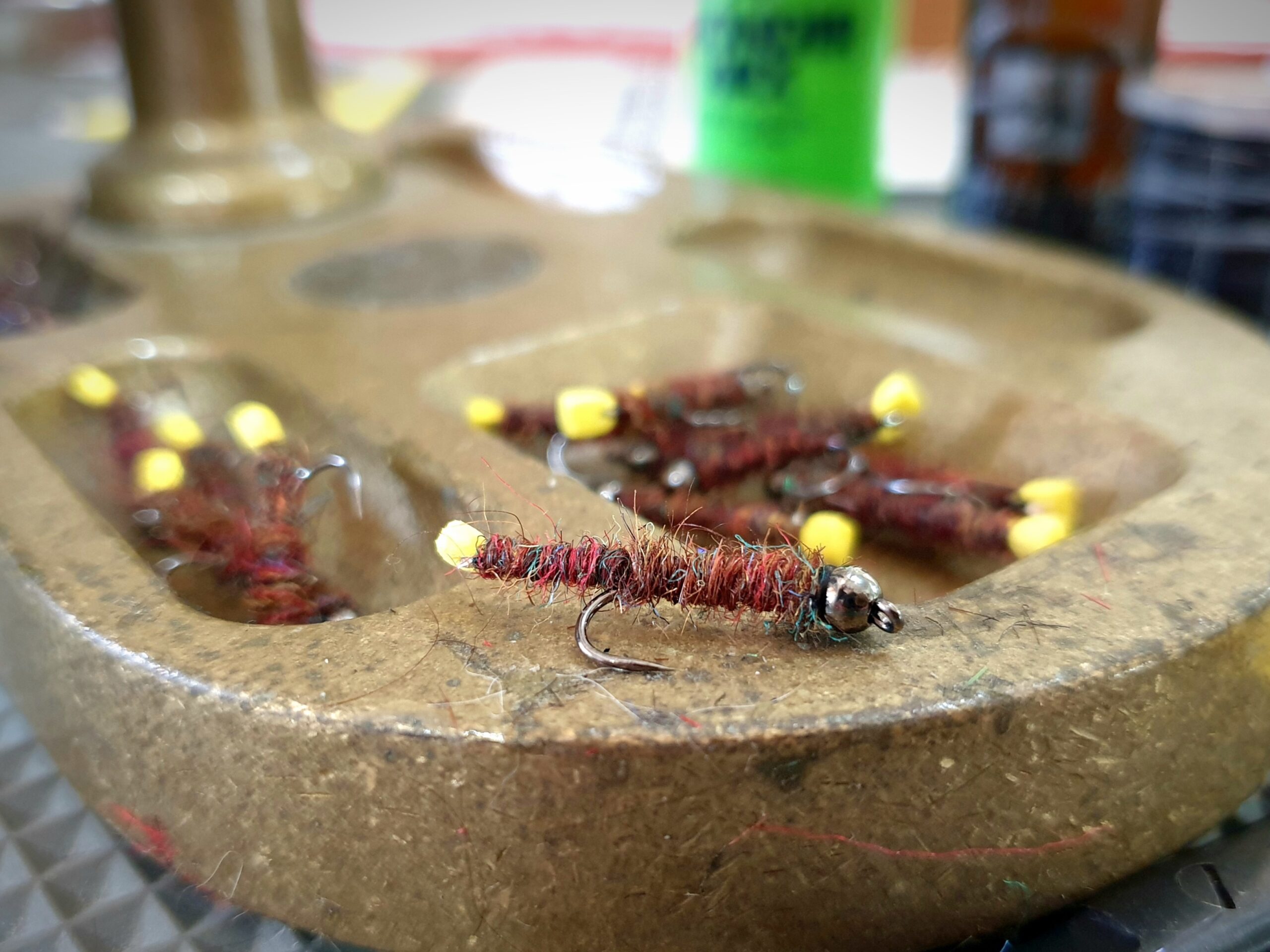 Member's Tying Night: Guest Instructor Rob Gee
We organise monthly tying nights with some of the best fly tiers in the business. Open to all Anchored Outdoors members.
January Guest Instructor: Rob Gee of Troutlore
Fly Being Tied: Stickie 3.0
You Will Need:
Ahrex FW560 Hook: Size #12 (or similar 2X long nymph hook)
1/8″ Tungsten Bead – Black Nickel
2mm Foam in Yellow
8/0 Veevus Thread – Black (or similar – UTC 70 denier, Danvilles 100 denier, UNI 8/0)
Troutlore's Indulgent Caddis Blend Dubbing (or something similar like Arizona Simi Seal Dubbing – Canadian Brown or Canadian Black)
GOOD tacky, dry dubbing wax – I suggest Overton's
Paperclips (at least 28mm or 1″)
Wire cutters
*The paperclips are absolutely essential.
Here are the shops that will be able to ship to you:
USA – Schultz Outfitters:
Greg Senyo at

[email protected]

USA – Royal Treatment Fly Shop:
Joel at +1 503-850-4397 or 

[email protected]

Canada – Michael and Young Fly Shop:
Catherine or Tim at +1 604-639-2278 or

[email protected]

Australia – Troutlore
Rob at 0418 304 414 or

[email protected]