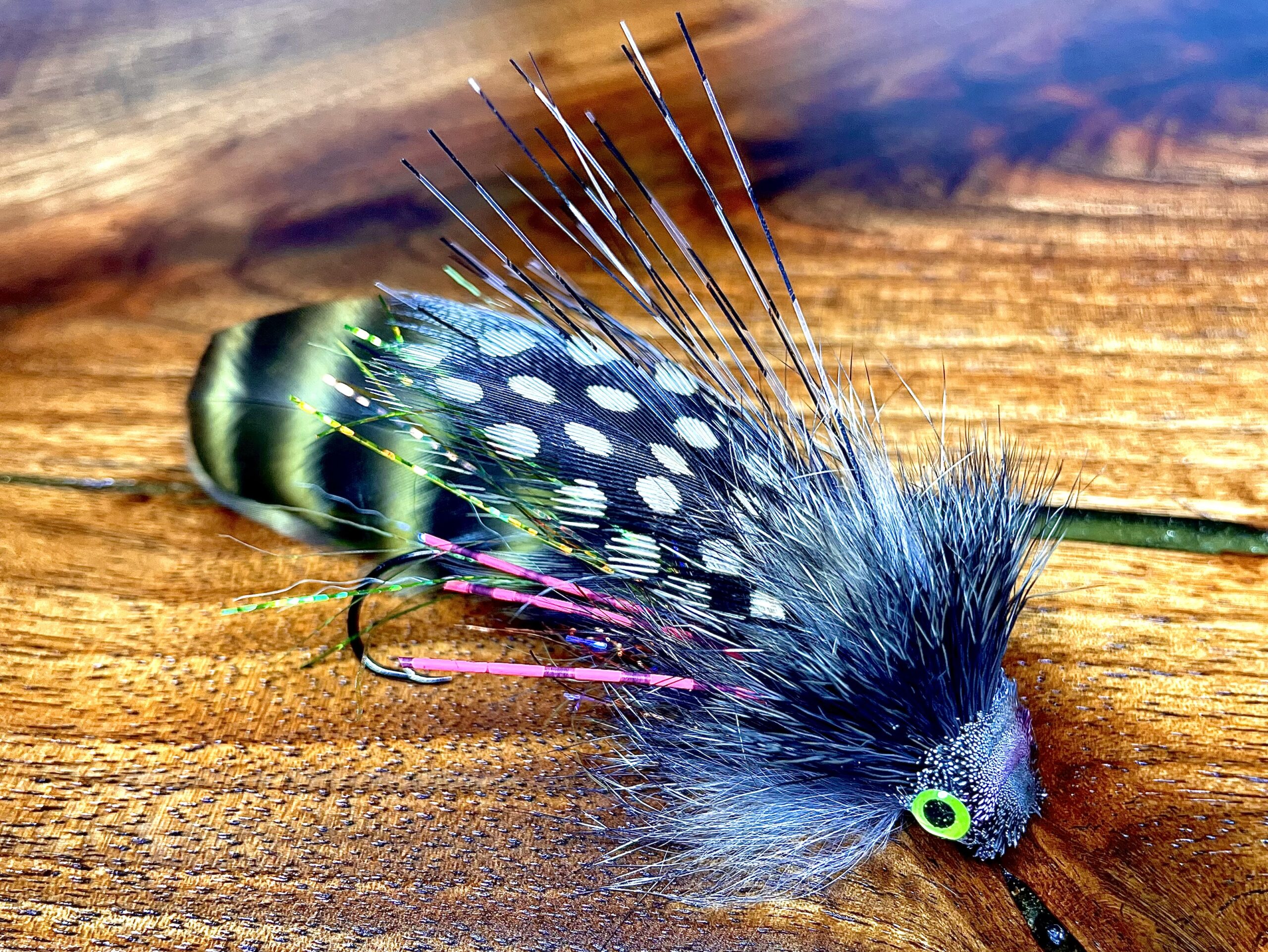 Member's Tying Night: Guest Instructor Tommy Lynch
We organise monthly tying nights with some of the best fly tiers in the business. Open to all Anchored Outdoors members.
February Guest Instructor: Tommy Lynch
Fly Being Tied: Beetle Juice
You Will Need:
Fly Hook: Gama Octopus or Finesse Wide #1 or 2

30-40lb bite wire

Tail: two brown grizzly saddle

Flash: caramel apple Krinkle Flash

Body: 3 barred rubber legs, polar chenille (olive-copper), natural mallard flank, tan guinea fowl, barred natural flashabou, micro groovy strip zonker, grizzly zonker

Head: deer body, dun/deer body purple

3 pencil pack/two chart stick on eyes, superglued, Solarez medium set

Plasma Cure light=cherry!
Here are the shops that will be able to ship to you:
USA – Schultz Outfitters:
Greg Senyo at [email protected]
USA – Royal Treatment Fly Shop:
Joel at +1 503-850-4397 or [email protected]
Canada – Michael and Young Fly Shop:
Catherine or Tim at +1 604-639-2278 or [email protected]
Australia – Troutlore
Rob at 0418 304 414 or [email protected]