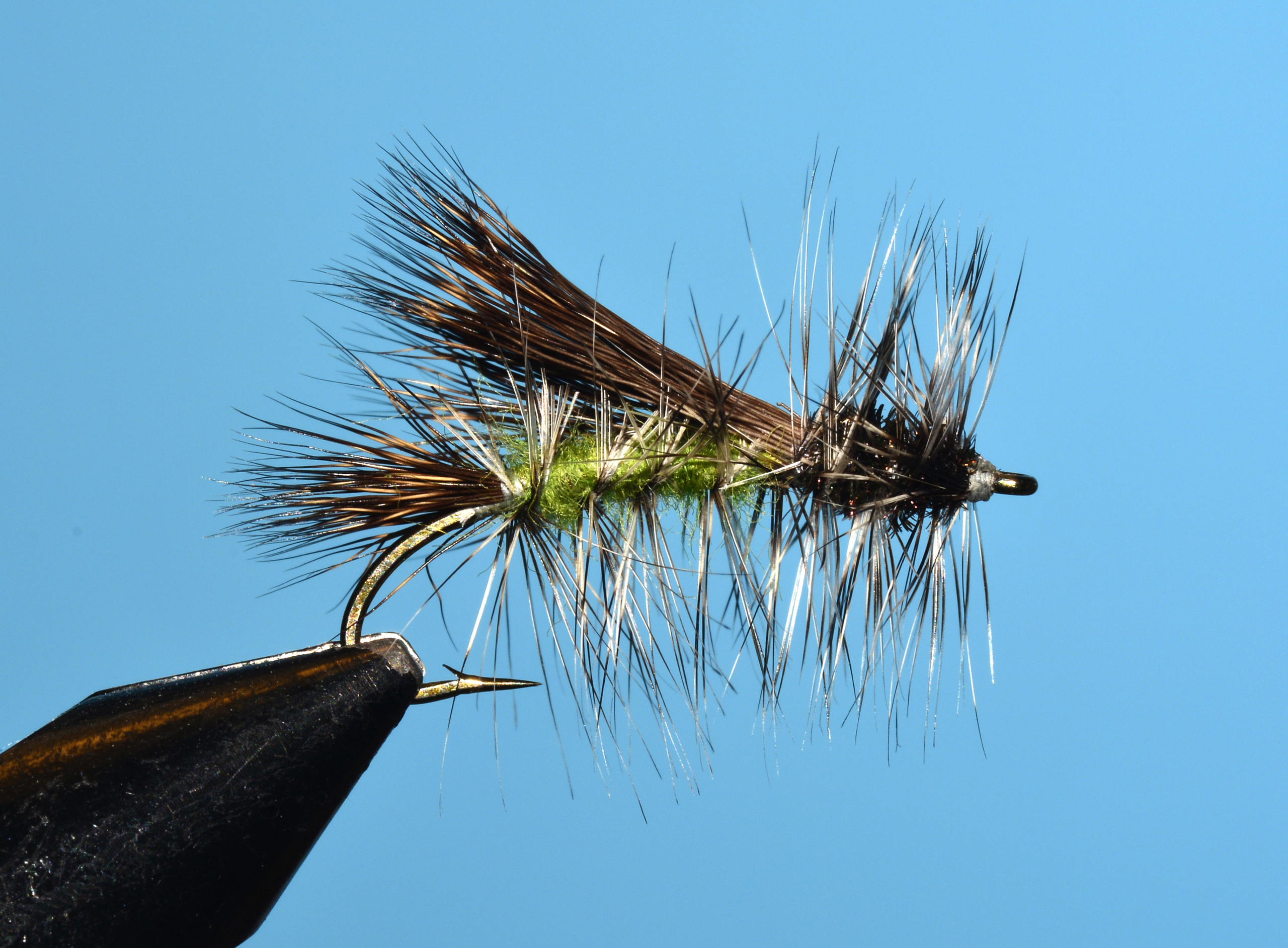 Member's Tying Night: Guest Instructors Gretchen and Al Beatty
We organise monthly tying nights with some of the best fly tiers in the business. Open to all Anchored Outdoors members. Not a member? Sign up to become a member here!
February Guest Instructors: Gretchen and Al Beatty
Fly Being Tied: Modified Stimulator
You Will Need:
Hook: 18-8 3XL, dry fly (straight or curved shank)
Thread: Black, olive or color of choice
Tail: Elk or deer hair
Body Hackle: Grizzly or color of choice
Body: Olive dubbing or color of choice
Wing: Deer or elk
Head: Peacock herl & hackle
Hackle: Grizzly
Student notes: Al refers to this pattern as a "modified" Stimulator because it doesn't totally follow the original recipe. His purpose with this pattern is NOT to show you how to tie the fly, but rather to use the fly to learn secrets hidden within your inline rotary vise. He finishes with the question, "Can an inline rotary vise make spinning deer hair a walk-in-the-park?"
Gretchen & Al Beatty are long time fly fishers, fly tiers, photographers and writers from Boise, Idaho.  Both have received the Buz Buszek Memorial Award for fly tying excellence. They are best friends at the vise, on the water, at the computer keyboard, behind the camera, and in their Zoom studio. When they are not working, they enjoy spoiling their four grand children.
Here are the shops that are up to date and (will be) ready to ship to you:
USA – Schultz Outfitters:
Greg Senyo at [email protected]
USA – Royal Treatment Fly Shop:
Joel at +1 503-850-4397 or [email protected]
Canada – Michael and Young Fly Shop:
Catherine or Tim at +1 604-639-2278 or [email protected]
Australia – Troutlore
Rob at 0418 304 414 or [email protected]