Anchored Podcast Ep. 15: Amy Hazel on Oregon Steelhead Techniques and Fishing the World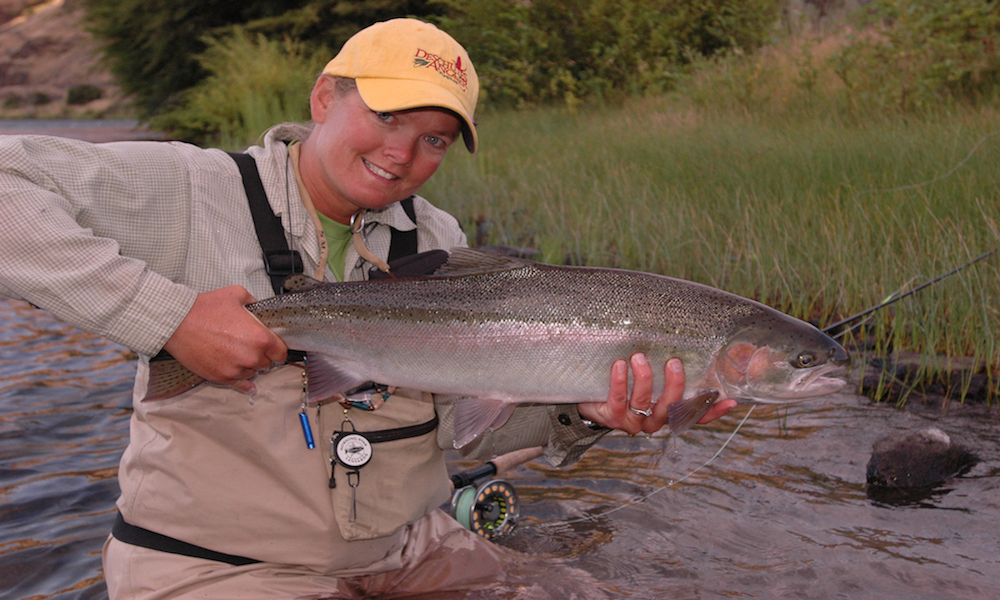 Amy Hazel is someone you won't forget. Guide, instructor, fly shop owner and an all-round force to be reckoned with, she's the sort of woman who works hard and fishes even harder. Amy is a committed business owner, a woman who fights for her beliefs, and a comedian in her own right. In this episode April meets with Amy in Maupin, Oregon to hear more about where she came from and where's she's planning on going.
This episode is sponsored by Hatch Reels.
Buy Amy's DVD: Advanced Spey Casting with John and Amy Hazel
Length: 01:14:36